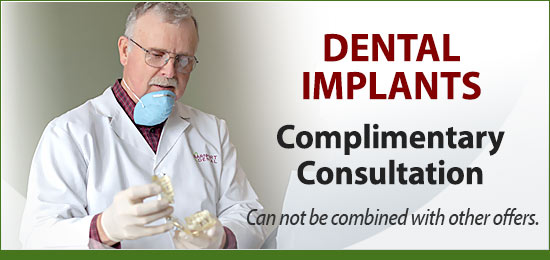 Call Us Today at
(573) 422-3612
or fill out the short form below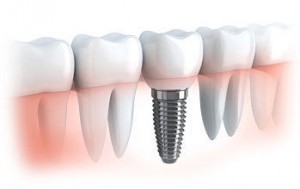 Barnhart Dental offers implants as a permanent solution to replacing badly decayed or missing teeth. A dental implant is simply an anchored titanium post that has been infused into your jawbone to mount a strong, natural tooth replacement. Both safe and functional, dental implants can be installed for any of our patients who seek to permanently replace missing teeth.
As a lifelong restoration for a missing tooth, implants look and function exactly like your natural teeth. They do not ever need to be removed for cleaning, nor adhered in place. Once Dr. John or Dr. Joseph Barnhart installs your new implant, you can enjoy your restored smile and bite for years to come.
If you have a tooth that has been lost due to trauma or tooth decay, schedule a consultation at Barnhart Dental. The dental implant procedure is generally a three step process spread over a number of months, beginning with a comprehensive analysis of your jaw bone structure, and a thorough discussion of your questions and expectations from the procedure.
To install your implant, the titanium post will be securely and comfortably set into your jaw bone, and bond through a natural process called osseointegration. Dr. Joseph or Dr. John Barnhart will customize a crown which matches the color of your existing teeth, and blends in perfectly with the rest of your smile.
Please give us a call today to set up a consultation at Barnhart Dental, and we'll be happy to help you explore your options for restoring your smile.
To redeem your Free Implants Consultation, simply complete the form below, and our treatment coordinator will call you to schedule your visit.

CONTACT US
Barnhart Dental
1406 Highway 63 South
Vienna, MO 65582
NOW SERVING: 
Argyle, Belle, Freeburg, St. Roberts & Rolla
To take advantage of our special offers
Call or Text (573) 422-3612
or fill out the online form to