Protective mouth guards are as important as helmets and padding for athletes, especially for those who participate in high-contact sports with potential for injury. The primary protection provided by a mouth guard is for the teeth and the jaw, but they can also help decrease the number and severity of concussions in athletes, especially in the competitive sports played in high schools.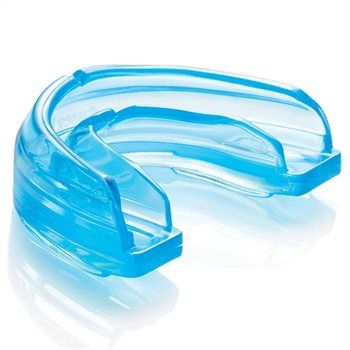 While it's true that you can purchase protective mouth guards at many sporting goods stores, these do not usually afford the best protection to a young athlete since they are not fitted by a professional. Ill-fitting mouth guards can lead to pain and discomfort. For full protection of your child's teeth and mouth, it would be better to trust the preparation of a mouth guard to dental professionals like those on your Vienna dental team, Dr. Joseph and Dr. John Barnhart.
The Barnhart Dental team carefully molds a strong, protective mouth guard to the precise form of our patient's mouth, ensuring the comfort of the wearer because an exact fit to their unique teeth and jaw structure has been achieved. At Barnhart Dental, we offer customized mouth guards which have been hardened to the maximum protective level without interfering with breathing or communication while being worn.
Don't leave something this important to chance or to guesswork. Come visit Barnhart Dental and make sure that your mouth guard is a perfect fit and offers the utmost protection possible for teeth, jaws, and the entire facial area. You can't afford to play around with your teeth, especially when competitive contact sports are involved.
Call Us Today
(573) 422-3612

CONTACT US
Barnhart Dental
1406 Highway 63 South
Vienna, MO 65582
NOW SERVING: 
Argyle, Belle, Freeburg, St. Roberts & Rolla
To take advantage of our special offers
Call or Text (573) 422-3612
or fill out the online form to