On this page you will find some of the technology we use to ensure you get the best care advanced dentistry has to offer. In modern dentistry keeping on the cutting edge of technology is crucial in getting the results and smile you have always wanted. Whether it is cleaning with laser, sinus surgery using platelet rich fibrin, or placing implants with a 3-Dimensional X-ray, technology provides solutions that were not possible in the past. This technology coupled with advanced training and experience is the cornerstone of Barnhart Dental.
Digital X-Rays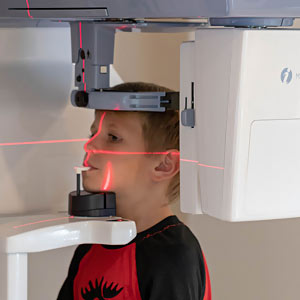 Digital X-rays offer a rapid diagnostic tool with a much-improved safety profile as opposed to the conventional X-rays. Traditional x-rays contained a greater level of radiation which has now been rendered avoidable through the use of digital technology. An added perk is that digital X-ray images are available almost immediately, so Dr. John and Dr. Joseph Barnhart can go over your results with you during the same appointment.
When you have digital X-rays performed at Barnhard Dental, our team will process the image of your oral cavity and teeth directly to our computer monitors, allowing for immediate closer investigation of your teeth and bite.
Intraoral Camera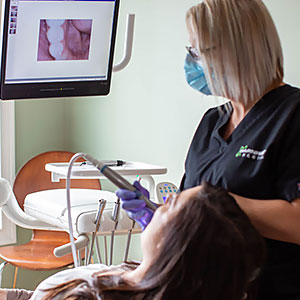 This camera is used to get accurate images of less accessible areas within your oral cavity. Just like digital X-rays, the intraoral camera images are projected on a computer display allowing Dr. Barnhart to share your dental health information with you immediately.
Panorex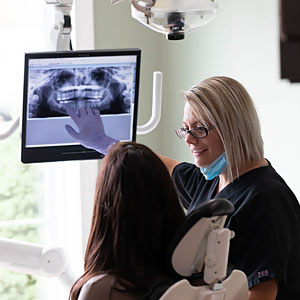 The goal of panorex or panoramic dental imaging is to capture your entire oral cavity in a single image. The 2-dimensional image captures the jaws, teeth and all the adjacent tissues and structures, and requires very little time or special preparation. This process is commonly used by our Barnhart Dental team to ensure a comprehensive assessment of your oral cavity before an oral surgical procedure is conducted. The one-stop image offers great information to Dr. Barnhart, and reduces the amount of time that would be required to piece together information from smaller images of the teeth structure.
Platelet Rich Fibrin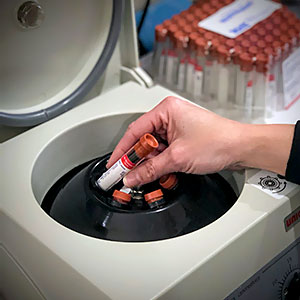 Platelet rich fibrin (PRF) is a material that can be spun from drawn blood and contains large amounts of platelets, growth factors, and white blood cells. When placed around implants or near the sinus during a sinus lift it gives a much greater success rate and stimulates the bone to grow. We use it regularly at Barnhart Dental to get the best, most long lasting outcome for you.
Oral ID Light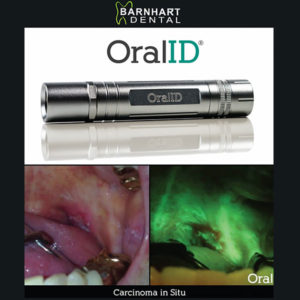 OralID uses a proven, optically based technology called, "fluorescence technology." OralID's fluorescence technology uses a blue light (435–460 nm) that provides the clinician an aid in visualization of oral mucosal abnormalities, such as oral cancer and pre-cancer. The other medical applications of fluorescence technology include highlighting abnormalities of the GI tract, cervix, lung, and skin.
LUM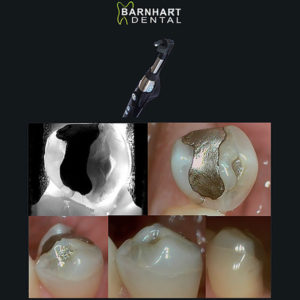 The LUM extends the detection capabilities of America's leading camera IRIS with well-proven sub-enamel illumination diagnostic methods. This compact, easy-to-use tool provides instant documentation as well as detection of all findings. The LUM's specialized LED technology applies a high-intensity light source to the tooth with unique positioning so that the light is traveling perpendicular to the plane of the tooth. In a tooth without impurities the light will travel uninterrupted from the buccal surface to the lingual, which can be observed on the occlusal table of the tooth by its uniform illumination. When a tooth has impurities such as fractures or leaking amalgam, the light is dispersed showing up clearly in near X-ray like images.
Invisalign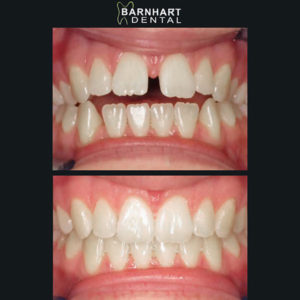 Invisalign treatment is the process of wearing a series of clear, removable aligners that gradually straighten your teeth. No brackets and wires, and none of the restrictions that come with metal braces.
• Comfort: Invisalign is much more physically comfortable to wear. Since there are no wires or brackets, you don't have to worry about getting any painful nicks or cuts in your mouth. They are smooth and won't irritate your mouth. The aligners are similar to a mouth guard and lack any sharp edges.
• More Attractive: Since Invisalign is clear, it doesn't leave you with a mouth full of metal. In other words, they are more attractive to the eye, and most people won't even know you are wearing them. That means you can feel free to smile and don't have to feel overly self-conscious.
• Convenience: Invisalign has become a norm for straightening the teeth, which means that you don't necessarily have to deal with metal braces. This makes them very convenient, especially as they are available on a widespread scale.
• Can be Removed: Invisalign aligners can be removed for eating, brushing your teeth and flossing. That is something that cannot be done with braces. It allows you to eat foods you want and practice better oral hygiene, which helps to lower your risk of developing gum disease while you go through the process of straightening your teeth. You won't have to worry about food particles getting stuck, which happens with traditional braces.
• Minimal Maintenance: Invisalign aligners require minimal maintenance. They can get dingy over time when you wear them, but you can freshen them by using a toothbrush dipped in a small amount of bleach and water. Scrubbing them for a minute will eliminate any stains. You only need to do this every other day.
Cone Beam Radiograph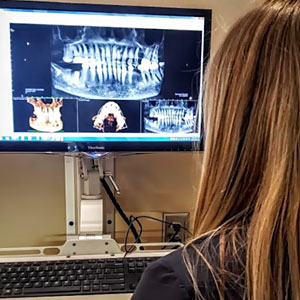 Dental cone beam computed tomography (CT) is a special type of x-ray equipment used when regular dental or facial x-rays are not sufficient. Your doctor may use this technology to produce three dimensional (3-D) images of your teeth, soft tissues, nerve pathways and bone in a single scan.
This procedure requires little to no special preparation. Tell your doctor if there's a possibility you are pregnant. Wear loose, comfortable clothing and leave jewelry at home. You may be asked to wear a gown.
SinSational Smile Whitening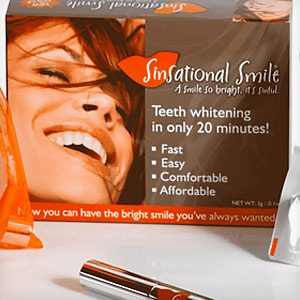 Teeth whitening in only 20 minutes!
• Fast
• Easy
• Comfortable
• Affordable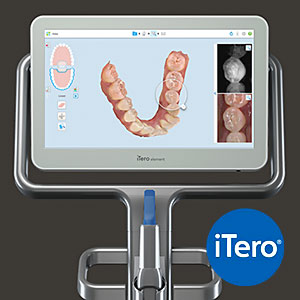 The iTero Element Scanner is a state-of-the-art digital impression system that eliminates the need for messy putty in your mouth. With our iTero Element Scanner, we can digitally capture a detailed 3D model of your teeth and gums. Not only is this process far more comfortable than the old putty based impressions, but it's faster and can offer a superior clinical endpoint.
• No goop or gag to worry about
• Fast, accurate impression
• Ideal for crowns, bridges, implants, and Invisalign® clear aligners and retainers
• See a simulation of your potential Invisalign treatment outcome
If you would like more information, give us a call at (573) 422-3612!
CONTACT US
Barnhart Dental
1406 Highway 63 South
Vienna, MO 65582
NOW SERVING: 
Argyle, Belle, Freeburg, St. Roberts & Rolla
To take advantage of our special offers
Call or Text (573) 422-3612
or fill out the online form to