Barnhart Dental Diagnostic Tools
Just like any other professional field, modern dentistry is driven by advancements in technology. Using recent developments in dental tech, the Drs. Barnhart and the rest of their Vienna dental team are committed to adopting current dental procedures which are as efficient and comfortable as possible for our patients.
Barnhart Dental continually strives to improve service delivery at our practice, hence our Vienna dental team employs the newest dental diagnostic tools.
Digital X-Rays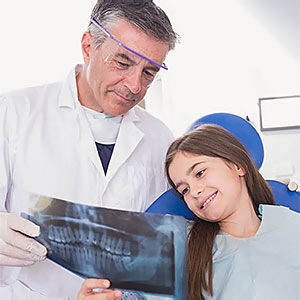 Digital X-rays offer a rapid diagnostic tool with a much-improved safety profile as opposed to the conventional X-rays. Traditional x-rays contained a greater level of radiation which has now been rendered avoidable through the use of digital technology. An added perk is that digital x-ray images are available almost immediately, so Dr. John and Dr. Joseph Barnhart can go over your results with you during the same appointment.
When you have digital x-rays performed at Barnhard Dental, our team will process the image of your oral cavity and teeth directly to our computer monitors, allowing for immediate closer investigation of your teeth and bite.
Intraoral Camera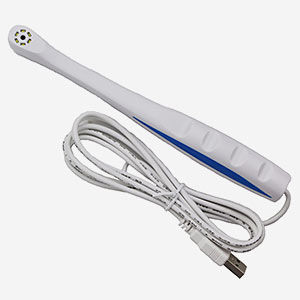 This camera is used to get accurate images of less accessible areas within your oral cavity. Just like digital X-rays, the intraoral camera images are projected on a computer display allowing Dr. Barnhart to share your dental health information with you immediately.
Panorex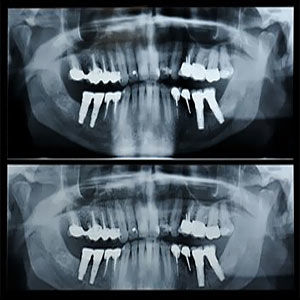 The goal of panorex or panoramic dental imaging is to capture your entire oral cavity in a single image. The 2-dimensional image captures the jaws, teeth and all the adjacent tissues and structures, and requires very little time or special preparation. This process is commonly used by our Barnhart Dental team to ensure a comprehensive assessment of your oral cavity before an oral surgical procedure is conducted. The one-stop image offers great information to Dr. Barnhart, and reduces the amount of time that would be required to piece together information from smaller images of the teeth structure.
If you would like more information, give us a call at (573) 422-3612!
CONTACT US
Barnhart Dental
1406 Highway 63 South
Vienna, MO 65582
To take advantage of our special offers
Call (573) 422-3612
or fill out the online form to