Oral Cancer Risk Factors
Studies have associated a number of activities which heighten the risk of developing oral cancer, including excessive indulgence in alcohol and tobacco use, and certain viral infections such as human papillomavirus (HPV). Fortunately, Barnhart Dental screens all of our patients for oral cancer at every appointment, because early detection and diagnosis can help catch and treat the condition before it causes irreversible damage.
The Dental Role in Prompt Detection of Oral Cancer
Contrary to popular belief, Dr. Joseph and John Barnhart are not only interested in the health of your teeth.The American Dental Association recommends that all adult patients undergo oral cancer screenings at least once a year, so the Barnhart Dental team conducts screenings on all of our patients during every routine dental appointment.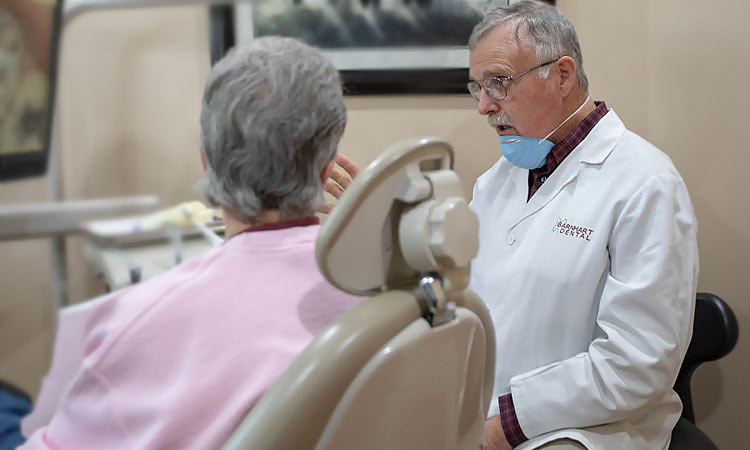 Feel free to ask our Barnhart Dental team any questions you have about your oral or holistic health, and call today to make your next appointment at our Vienna practice!
Call Us Today
(573) 422-3612

CONTACT US
Barnhart Dental
1406 Highway 63 South
Vienna, MO 65582
NOW SERVING: 
Argyle, Belle, Freeburg, St. Roberts & Rolla
To take advantage of our special offers
Call or Text (573) 422-3612
or fill out the online form to