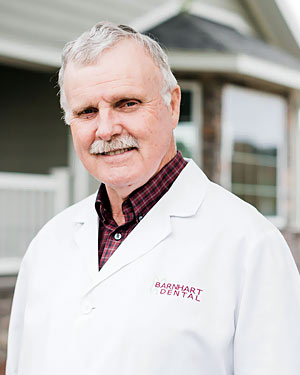 John F. Barnhart, DDS
"At this point in our practice, I have relied upon yearly continuing education. By combining new technology with extensive experience, I continue to sharpen my skills in general dentistry.
Member of the American Dental Association
Dr. John, a Vienna native, established Barnhart Dental in 1977 after he completed Dental School in Tennessee. His goal is, and always has been to provide the best dental care at the most affordable price, in a comfortable atmosphere.
"It has always been very rewarding to work with patients from this area and to provide state of the art dental care for them."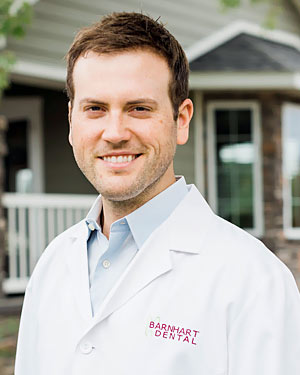 Joseph Barnhart, DDS
Only Invisalign Faculty in the State of Missouri
Offers guided dental implant surgery for optimal precision
Utilizes cutting edge technology
Completes dozens of full mouth reconstructions, yearly
Member of the American Dental Association
Dr. Joe joined the Barnhart Dental team in 2011 after graduating from UMKC dental school in Kansas City.
In pursuit of bringing the most cutting edge technology and solutions to our area, he travels all over the country
multiple times a year pursuing hands-on continuing education and training. 
His training includes an intensive hands on surgical residency in Alabama over the course of a year 
to learn and 
practice advanced implant placement, bone grafting, 
full mouth rehabilitation and sinus surgery. Dr. Joe is also currently the only Invisalign faculty in Missouri and regularly trains other dentists in North America.
"I learned early on where the future of advanced dentistry was going with technology and being able to provide complete care. My personal passion is helping those who think their smile is too far gone. I love giving them hope and watching their reactions when they see their fantastic outcomes."
CONTACT US
Barnhart Dental
1406 Highway 63 South
Vienna, MO 65582
NOW SERVING: 
Argyle, Belle, Freeburg, St. Roberts & Rolla
To take advantage of our special offers
Call or Text (573) 422-3612
or fill out the online form to