Do you have a school age child who is still learning brushing techniques? The molars can be especially difficult for children to clean due to their pits and grooves, and are much more likely to accumulate plaque that leads to tooth decay and cavities.
With the average age of the first molar eruption between 5-7 years of age, and the second set coming in between 11-14 years old, Dr. John and Dr. Joseph Barnhart recommend placing dental sealants as soon as possible. Our Vienna dental team makes the procedure simple and painless for your child.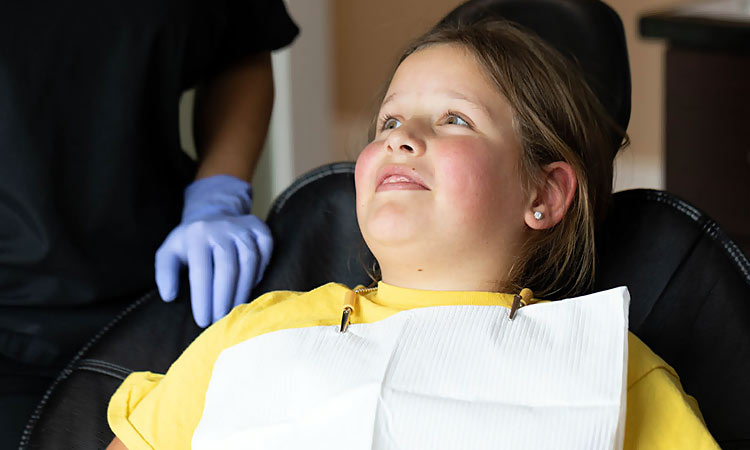 Before placing the dental sealant, Dr. Barnhart cleans your child's tooth, and applies etching gel, which takes approximately one minute to form into a sticky adhesive. He then places liquid sealant around the tooth, dries it with an air gun and curing light, and cleans it once more. The process is complete as soon as the liquid sealant hardens, and takes just five minutes from beginning to end.
Lasting an average of 10 years, dental sealants provide your child with important protection from tooth decay and cavities. In fact, placing a dental sealant helps to reduce the risk of cavities by 80% the first year after placement! Since 75% of all children have one or more cavities by age 18, placing dental sealants is a quick, easy way to support your child's dental health.
Dental sealants are one of the most effective ways to avoid the discomfort and expenses associated with receiving treatment for cavities, so if your child struggles to keep their back teeth clean, contact us at Barnhart Dental to schedule an appointment for sealants.
Call Us Today
(573) 422-3612

CONTACT US
Barnhart Dental
1406 Highway 63 South
Vienna, MO 65582
NOW SERVING: 
Argyle, Belle, Freeburg, St. Roberts & Rolla
To take advantage of our special offers
Call or Text (573) 422-3612
or fill out the online form to